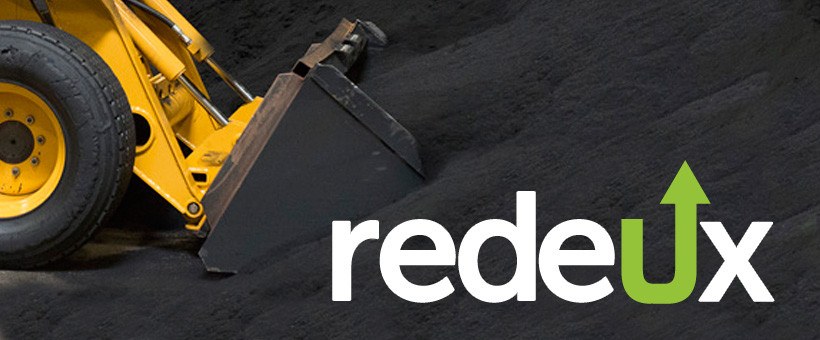 Ecore International, pioneer of the recycled rubber flooring industry for over 20 years, is proud to announce its new "Redeux" material take back program. As an advocate for sustainable design and eco-friendly living, Ecore has developed Redeux to further their commitment to reducing waste, reusing scrap, and recycling old products and samples in order to manufacture new.
Beginning April 1, 2011, Ecore customers now have the opportunity to send back old or remnant recycled rubber and cork products for recycling to Ecore's Lancaster, Pennsylvania manufacturing facility. The Redeux program partners with building professionals committed to environmental stewardship by providing resources to recycle Ecore's rubber flooring, underlayments, and rubber and cork industrial products after their useful life which will considerably help keep building materials out of landfills. The reclaimed material will be made into new flooring, underlayments, and industrial products by Ecore.
"The Redeux process is incredibly unique due to the fact that Ecore's products are already made from recycled materials at their inception and now are able to be "re-recycled" again and again," states Arthur B. Dodge III, Ecore's chairman and CEO. "We are proud to be able to reuse our waste, reduce the amount of products going to landfills, and recycle; therefore significantly extending the life of each product we manufacture."
Due to a proprietary process and complete quality control, no integrity is lost manufacturing new products from recycled materials. Quality is held to high standards due to Ecore's own recycling capabilities, nothing is outsourced. These capabilities also reduce the use of fossil fuels by eliminating shipping to a separate rubber recycling company.
Customers must first submit an application to have their material accepted into the Redeux program which asks questions about the amount of material to be returned and confirms that the material is free of foreign contaminates like stones, wood, concrete, drywall, etc. Materials accepted into the Redeux program will be shipped to Ecore's Lancaster facility to be sorted, shredded, cleaned and ground for the next generation of recycled rubber flooring, underlayment and industrial products.
All products manufactured by Ecore are applicable. Materials and samples that have been approved to be recycled include: ECOsurfaces Commercial Flooring, Everlast Fitness Flooring, Everlast Contender, TRU, QT Sound Insulation, PlayGuard Safety Surfacing, Training Ground with Nike Grind, Pavesafe, and Ecore Industrial branded products. Materials with ECOguard coating, scrim, products installed with Ecore's E-Grip III adhesive, and products made with Ecore's patent-pending itstru Technology will also be accepted.
Materials will be taken back and recycled on a case-by-case basis. Unexpected and unapproved shipments will not be accepted. The full requirements for the Redeux program can be found on Ecore's website, www.ecoreintl.com.
As an active member of the U.S. Green Building Council, Ecore supports sustainable green building policies, standards and practices. The use and reuse of pre and post-consumer waste is foundational to Ecore's business. With respect for the environment and an understanding that all resources are limited, the company has made responsible development of innovative and sustainable products a top priority.
To join Ecore's effort to promote awareness, respect of our environment, and support the Redeux recycling program please visit www.ecoreintl.com or email redeux@ecoreintl.com for more information.